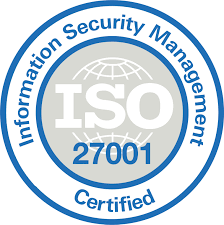 trakMD is proud to be awarded the ISO 27001:2013 certification on Nov 20, 2020. The certification is issued under UKAS – United Kingdom's National Accreditation Body. This stands for an internationally recognized standard that ensures trakMD meets a set of best practices and controls for a comprehensive security management system.
Achieving the ISO 27001:2013 is the outcome of dedication and committed involvement of every member of trakMD's team to constantly provide the highest level of data security standards, privacy & confidentiality for our healthcare providers and patients.
As ISO 27001:2013 certified, we in trakMD have:
Examined our information security risks.
Designed a set of security controls to mitigate these risks.
Adopted a management process that reviews these controls on an ongoing basis.
Conducted an internal audit of the above to test for conformity.
Had an audit conducted by an ISO accredited external party to test for conformity.
The certification is valid for three years but does require annual audits to test for continued conformity.
trakMD is the first healthcare solutions provider and platform in the Middle East to receive the ISO 27001 certification. trakMD will continue to provide its users with the highest standards of quality and security in this emerging digital healthcare era through its online booking, telemedicine, remote patient monitoring, and patient engagement solutions.